Which Avenger Are You?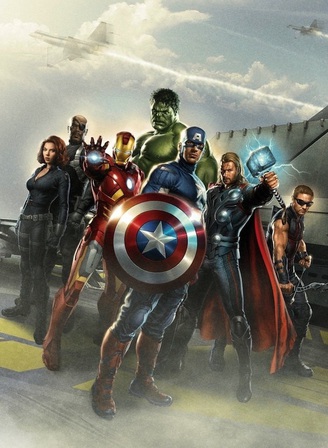 Which Avenger are you?
By Mark Wager
There came a day, a day unlike any other, when the Earth's mightiest heroes found themselves united against a common threat. On that day, the Avengers were born to fight the foes no single hero could withstand. In the movie "The Avengers" and the upcoming "Avengers: Age of Ultron" different people with very different skills and personalities come together to overcome a challenge that they couldn't face alone. The Avengers is a perfect team. The Avengers find a way as unique Individuals to come together and work effectively.
Within workplaces around the world, teams struggle with this concept. In many teams people's unique personalities, skills and experiences are not appreciated and managers want their team to fit a particulate mould. They have an idea of what type team member they want and they hire people to try and fit that pre-ordained idea. In doing so they miss out on many exceptional candidates and the ones they do hire are never fully utilised for qualities they can bring to the team.
The leaders who have the ability to bring people together into a cohesive team are highly sought after because they know the key of an affective team, like the avengers, is appreciating people for their unique personality and the skills and experience they bring to the team. Leaders need to be aware of the personalities in the workplace and how to manage these personalities.
So if you want your team to be like the Avengers you need to be able to identify the different personalities in the workplace. So ask your team "Which Avenger are you?"
Here's a sample of some of the personalities you will find in the workplace.
Captain America
"The Soldier"
The soldier makes decisions based on their values. They hold qualities such as integrity, honesty and loyalty very highly. They are often mistaken as being "old fashioned" or see situations as too simplistic. The reality is that they see the complexities but because they believe that every decision should fit within their values they often see these complexities as a way to compromise those principles.
How to lead: make sure the soldier sees the values that you represent and how those values are demonstrated in your decision. If your values clash then stress will be present in the workplace but if they match then you will have a loyal and engaged member of the team.
Iron Man
"The Expert"
The expert brings a lot of technical knowledge to the team and sometimes they believe that the value of that knowledge should be enough to make up for some flaws or indiscretions in their character. They can be seen as having an inflated perception of themselves and not a natural team player but they are seeking acceptance and bringing expertise is their way of doing this.
How to lead: Publicly state how much you value their expertise, if you don't they will go off on their own, because they value technical knowledge they will need to see that in their leader in order to respect them. They will never be your all rounders so look for projects to utilise their skills.
Thor
"The Hammer"
The "hammer" of the team values actions over words. "Why do we need to discuss it why can't we just do it" is their Moto. They want to get stuck in and if mistakes happen then they have the confidence to fix it and move on. They still have a strong sense of honour but it can easily be put to one side if the demands of the goal requires them to do so. They expect the same from their leaders.
How to lead: The "hammer" values strong leadership so ensure you are a person of action. When you explain plans the link between the objective and the required tasks is clearly identified otherwise they will become quickly disengaged. Be prepared to publicly back their actions.
Black Widow
"Silent Influencer"
These team members usually have a wealth of experience and experienced leadership roles and for various reasons they no longer seek the limelight that leadership brings but don't allow this to underestimate their importance. They still play a subtle leadership role. They are the one that others confide with and seek counsel from. The water cooler is their office
How to lead: Recognise the importance of the Black Widow and keep them close, even if they are not part of your leadership team use them as a cause of your ideas because if you can win them over then you will be able to win over the entire team.
Hulk
"Emotional Giant"
Every team needs a heart and this emotional giant wears their heart on their sleeve. If there's an issue they will let you and everyone else know about it. While this behaviour may seem like it desperately needs to be controlled, in fact it's direction rather than control that is needed. If this passion can be focussed in the right direction then the team will see great benefits.
How to lead: Give an avenue for this "Hulk" to vent their emotion otherwise it could easily create disruptions within the team. Ensure that this team member is aware that they have a responsibility for their emotions and can control the factors that influence them.
Hawkeye
"Efficient operator"
Similar to the "Thor" the " Hawkeye "of the team values actions over words but they are not as brash. They focus on doing their job and expect that they are measured on their results rather than their interaction with the team. They can often seem as an outsider but in fact they usually have a strong connection to the team but often see their contribution via their productivity.
How to lead: The Hawkeye won't often brag about their performance so it's common for their good work to be overlooked. They don't need as much praise as the others but when praising stress the impact on the wider objectives their work has as they will often overlook this connection.
About the Author:
Mark Wager is widely regarded as one of the world's top leadership experts. A Leadership Coach and Keynote speaker Mark has over twenty five years international experience of developing leaders and creating high performing teams. Mark designs and facilitates leadership development programmes across the Asia Pacific region. Mark can be contacted via the enquiry form below.
Posted: Monday 20 April 2015