Why You Should Never Win At All Costs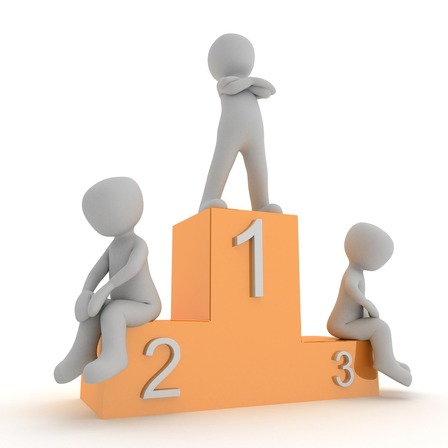 Why You Should Never Win At All Costs
By Mark Wager
Leaders are typically judged by results, whether it's achieving the necessary sales targets, manufacturing a certain amount of products or even winning on the scoreboard it's all about the end result. This is completely understandable because businesses exist to make money, non-profits exist in order to make a difference in society, sports teams exist in order to win yet when the end result becomes the sole focus of the Leader, this can encourage a winning at all costs mentality and eventually nothing else matters but the win. Unfortunately when this happens the Leader becomes unaware that regardless of the result they have already lost as a Leader.
People love winning and winning can become very addictive, yet we need to be careful of just how far we go in order to win and what is the true cost of winning. You can find many examples all around us of Leaders who become so focussed on winning that they lose sight of the moral obligation of Leadership. The most successful leaders have a moral code, they know the difference between right and wrong and are prepared to stand by their beliefs yet when the "winning at all costs" mentality is embraced within organisations it can lead to the degeneration of that moral obligations. You see leaders do things that they previously wouldn't consider doing but they justify it because it's only winning that matters.
Currently in the United States the Democratic Party has several candidates who are competing to win the nomination in order to go against Donald Trump to become the next President of the United States. At the very beginning of the process every candidate said how they would run a clean campaign without being rude or criticising yet as time went on and the pressure of winning increased you saw how the insults started creeping into the candidates rhetoric, the advertisements started to focus on the negative aspects of other candidates rather than the positives of their own and with each presidential debate the conduct of the candidates have become more and more confrontational.
In the United Kingdom there has been a few high profile sporting scandals with teams who have become so focussed on winning at all costs that they broke the rules. In rugby Saracens have been relegated from the Premiership Rugby, the top tier of English Rugby Union, not because of the results on the pitch but because of what the club did in order to get those results. The club persistently breached the Leagues salary cap rules, which is designed to stop teams overspending on players. The unprecedented demotion happened after it was revealed that the owner Mr Way entered into property and commercial investments with several star payers.
Staying in the world of sport, Manchester City has been recently found guilty by Europe's governing body UEFA of breaching it's financial fair play rules and have kicked the team out of its competitions for the next two years. Again a team that becomes so focussed on winning at all costs that they purposely broke the rules.
Now don't get me wrong I think it's great to focus on winning, I personally like winning but here is the key message. Who do you need to become in order to win? Once you have victory in your hands and you look at yourself in the mirror are you happy with the person you have become? You might find that the true cost of getting the required result was higher than you were willing to pay - no result justifies the loss of your moral obligation.
If you want to become a Leader you need to accept that with Leadership comes a moral obligation. Leaders need to know the difference between right and wrong and this needs to stay true no matter how much pressure there is to win. I've coached Leaders who consider themselves to be good people who treat others fairly yet when the pressure of wining at all costs is placed on their shoulders this pressure falls onto the members of their team and slowly the Leaders behaviour changes and not always for the better. The team believes the Leader is being rude, over critical or even bullying yet the Leader views himself as just tough with high standards so even if the team is upset, placed under unnecessary pressure or even faced with people wanting to resign it doesn't wake up the Leader as the Leader thinks the issue is with his team and not with the himself.
Winning at all costs clouds the judgement of Leaders to such a degree that they no longer are Leaders but become a bullies or a cheats. Leadership is not about taking the easy path, Saracens and Manchester City cheated because it's easy, politicians mislead voters and criticise opponents because it's easy. It's easier to reach your targets if you focus on bullying people to perform better. What is far more difficult is to win the right way.
It's easy to embrace the winning at all costs culture but what we should be embracing is the culture of winning the right way, just because you can do something it doesn't mean you should. The Leaders that will be remembered are the Leaders that inspire us to become a better versions of ourselves. These Leaders inspire us not because of the results they achieved but because they achieved those results while still staying true to their values and beliefs. By making their values and beliefs more important than anything else even more important than victory they may have not achieved results short-term but long term they achieve the kind of results that winning at any costs will never achieve. Such leaders become legends of their time and are remembered long after their time has passed.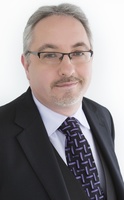 Mark Wager is the Chief Leadership Coach at the Australasian Leadership Institute. Originally from the United Kingdom but now calling New Zealand his home, Mark shows leaders across the Asia Pacific region how to influence, motivate and inspire their teams. Driven by a frustration of attending many ineffective workshops during his 30 year managerial career Mark has made his passion in life to redefine how leaders are trained.
Mark takes advanced psychological theories and makes them accessible to the modern leader regardless of their background, experience or industry, by developing customised Leadership workshops and individual coaching sessions that combine practical real-life scenarios with a mixture of British wit. Mark dispels the myth that there are certain Leadership skills that can't be learnt.
Leaders from some of the regions most prestigious organisations have been trained by Mark including the delegates of the European Union, Weta workshops, Amnesty International, Unicef, Barnados, St Johns, Red Cross, NZ Basketball, NZ Tennis, NZ Hockey, NZ Netball, NZ Rugby League, Ministry of Justice, Department of Internal Affairs, NZ Defence Force, the Fijian Broadcasting Corporation, The Fred Hollows Foundation, Sofitel resorts, Raddison Hotel Group, Te Whanau Waipareira and many more.
You can contact Mark via the enquiry form below
Posted: Monday 16 March 2020