Teamwork Lessons From The Rugby World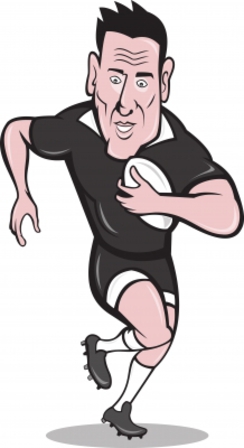 Teamwork Lessons From The Rugby World
By Mark Wager
If you want to see the embodiment of a successful team then look no further than the rugby field. Rugby is a sport within which individual brilliance can only occur as a result of collective work. More than in any other team sport, in Rugby, victory can only be achieved if every member of the team is working together and while individual brilliance can impact a game this brilliance can't occur without the hard work of their colleagues. In Rugby success is truly a collective effort.
Having a successful team is the foundation of success in business. If you have individuals who work hard, work smart and with total commitment to the team then your chances of succeeding in business increase dramatically. The quest to create this winning team mentality is sought after by leaders in offices all around the world yet the answers are right in front of us on the Rugby field. In this article I look at a successful rugby side, analyse their success and show how any team, no matter the industry they work in, can learn from this side in order to create their own winning team.
The Chiefs are a New Zealand side playing in the Super Rugby competition, two time winners of the competition and are one of the few sides ever to win back to back titles. Currently they are again leading the table and are aiming to reclaim the title. There's no better team to analyse than the side that's currently the best side in the best rugby competition in the world.
🔹Create a cause greater than the individuals
The success of the Chiefs can be broken down into several key areas, the most prominent being their ability to create a cause that's greater than just a rugby match. The Chiefs make special efforts to talk about their history and not just as a team but the history of the ground and the people in their area. The players are not just representing a sports team they are representing a group of people, a community, their tribe. At the entrance of Waikato stadium the Chiefs home ground is The Whatanoa gateway, a carving that symbolises passion, determination and dedication of ancient Maori warriors and is a constant reminder to the players of what the team stands for.
Business lesson:
People fundamentally seek to be part of something that is greater than themselves. To create a winning team you need to find the core essence of why your team exists and what do they stand for. Give people a reason to care and they themselves will find the motivation to succeed.
🔹Make roles and responsibilities clear
One of the hallmarks of the Chief's season so far is their ability to win despite having so many players missing with injury. During their recent wins over the Western Force and the Brumbies there was a total of ten players missing through injury but you wouldn't know by the performances. Every player that comes into the Chiefs setup is quickly made very aware of the role they play within the team, their responsibilities and what is expected from them. This allows for the Chiefs to continue with their fast flowing game-plan despite which players are wearing the jersey on any given day.
Business lesson:
What's your game-plan for success? It's not enough for your team to know what the goal is they need to have a complete understanding of how success is going to be accomplished and just as importantly what is their role and responsibility in your game-plan.
🔹Allow room for creativity
As the Chiefs opponents can testify it's difficult to defend against the unexpected. A chip kick instead of a traditional drive or a quick tap penalty instead of a kick to touch, this element of unpredictability makes it difficult for any team to defend against and gives the Chiefs many options in attack. The Chiefs have players such as Aaron Cruden and Damien McKenzie who are incredibly creative and are allowed to express that creativity on the field making them incredibly unpredictable and very dangerous to play against.
Business lesson:
An often overlooked element of motivation is giving people the autonomy to be creative within their role. Every day you will face problems that need to be solved and challenges that have to be overcome, instead of providing answers focus on providing your team to tools to problem solve and they will amaze you with the innovation and creativity they demonstrate.
Rugby is all about fifteen people with different skills, each of them in a role that best suits those skills working together to succeed. Sometimes success is achieved by the backs throwing the ball around beating the opposition by pace and flair and other times success is achieved by the hard work and strength of the forwards moving the ball forward inch by precious inch. Success in Rugby is like success in business it's about moving forward and this can only be achieved by having a team that has a common cause to believe in, clarity over roles and responsibilities and the creative freedom to find innovative solutions. If you can implement these lessons then no matter what the industry, you will be celebrating success just like the Chiefs.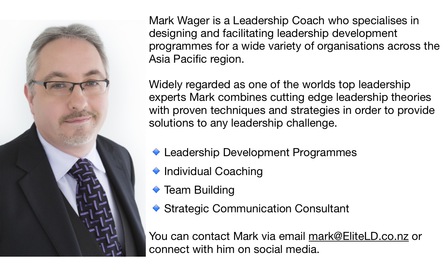 Posted: Monday 4 April 2016