How Leicester City Shows Us The Way To Achieve Success In The Workplace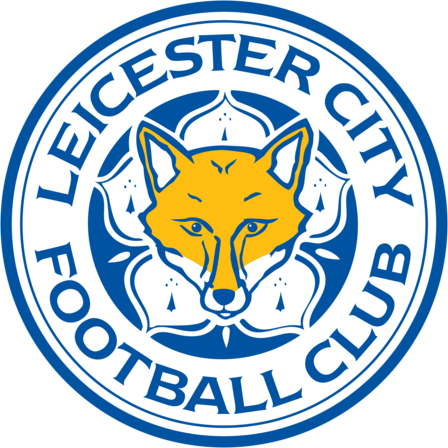 How Leicester City Shows Us The Way To Achieve Success In The Workplace
By Mark Wager
Leicester City football club have just caused the greatest sporting upset of all time. Against all odds Leicester City have won the English Premier League. Last season, they barley escaped relegation and at the start of the year, were listed as 5,000 to 1 outsiders by the bookmakers to win the Premier League. To put this into perspective, the odds of Leicester City winning the premier league of 5000 to 1 was considered less likely than Elvis Presley being found alive (2,000 to 1) and Kim Kardasian becoming the next President of the United States (2,000 to 1). This modern sporting fairytale didn't happen because of luck, it happened because Leicester City applied strong leadership theory to create the perfect culture which consists of a combination of skill, teamwork and leadership. Leicester City proved that if you are able to create the right culture then a great team will always beat a team of great players. This amazing level of success can be repeated if you know the fundamentals of success that Leicester cIty have implemented during the past year. These fundamentals are not just applicable to football teams but are applicable for any team.
Get your recruitment right
The usual Leicester City starting line-up cost approximately £22m which is a fraction of their premiership rivals who consistently spend £20m on just one player. Star striker Jamie Vardy was signed from non-league Fleetwood town and player of the year Riyad Mahrez was signed from a French second division side.
Successful recruitment is about getting people with the right skills and more importantly the right attitude. Like Leicester city do your research when recruiting, ensure you know about your prospective team members, what motivates them, their emotional intelligence and their mental toughness. Talent is important but talent can be learnt a lot more easily than a good attitude can.
Brotherhood is more valuable than money
The wage bill of Leicester City is approximately £57m a year and ranks fifteen on the league table of salaries and a fraction of Manchester United's wage bill of £220m. Every player plays with a level of passion that money can't buy and what is more important for them is the desire to fight for each other and for the fans. Leicester City Captain, Wes Morgan, described his team-mates as "like brothers" and Manager Claudio Ranieri spoke of the players as being like his sons.
To achieve success you need to create a level of interdependency between the team. They need to be fully aware of how their individual success can't happen without collective success. They need to understand each other, their preferences and personalities and most importantly, must like each other. I often hear businesses say their team are like a family but they often mean they treat their staff like family when it suits them. The more you can create a sense of family the more passion you will see.
Evolution not revolution
At the start of the season Leicester City appointed a new Manager, Claudio Raneiri, a 64 year-old Italian who had recently been sacked by the Greece national side. It would have been tempting and usual practice to come into a relegation threatened side and to change the coaching team and bring in his own people, yet Claudio saw the quality of the support staff and created success by evolving the club.
No team is without positive qualities despite the results. When taking over a team don't look to start over but instead look at what works and what doesn't and look at a base that you can build around. If you have the core right with people who have the right attitude and share your passion then the evolution to success will have begun.
Manage the pressure narrative
The experienced manager, Claudio Raneiri, has proved to be a master of player psychology during the season. The Premier League season is a long one, consisting of thirty eight tough games, making their success even more remarkable and not once did the team lose their focus or falter under the extreme pressure of achieving something the club had never achieved before. During the season Claudio played down Leicester's chances of success criticising the media for suggesting they could win, yet towards the later end of the season he played up his team's chances and criticised the media for doubting them. He carefully managed the pressure levels in order to maintain mental focus.
Pressure does a lot of strange things to people, some people thrive while others fall apart. Success in teams occur when there's a combination of high stakes and high belief. This can be achieved by a good understanding of the team's underlying psychology and controlling the narrative within the team. The team needs to believe in the impossible dream and have an unbreakable belief that the impossible dream can become possible.
Leicester City have achieved the greatest sporting upset in history by applying leadership theories which are available to every team in every industry. What separates the Leicester City's of the world from every other team is having the courage to dream and the passion to try. The question is do you have that same courage and passion?
Mark Wager is a leadership expert who specialises in helping organisations fulfill their potential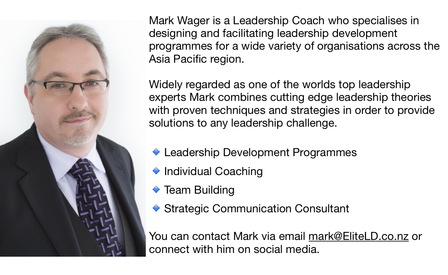 Posted: Tuesday 3 May 2016