Leadership Analysis: How Jurgen Klopp Ended 30 Years of Hurt For Liverpool FC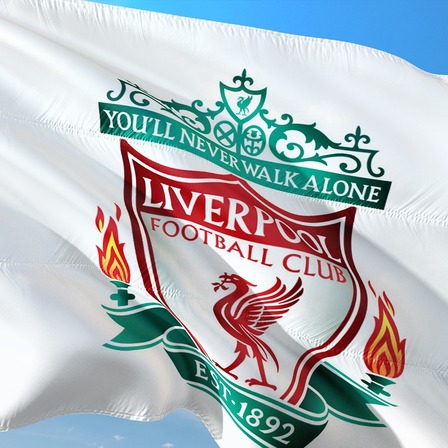 Leadership Analysis: How Jurgen Klopp Ended Thirty Years Of Hurt For Liverpool FC
By Mark Wager
This is the first in a series of articles in which prominent Leaders from a range of industries are analysed and we break down what has made them successful. This week we look at the work of Jurgen Klopp, the Manager for Liverpool Football Club who recently after an absence of thirty years has returned to win the English Premiership title. So what makes Jurgen Klopp different from the eight previous Managers who tried and failed? How did Jurgen Klopp end thirty years of hurt for Liverpool FC?
Firstly let me provide you with some background on Jurgen Klopp.
Starting his managerial career in Germany at the young age of 33 with the club for who Juergen Klopp played 337 times, Mainz 05. When he took over Mainz 05 they were facing relegation and had four coaches within the past year. He proceeded to win six of his first seven matches and with a game to spare, he saved the club from relegation and in the years ahead he lead them to promotion and qualification to the UEFA cup. After seven years he moved to Borussia Dortmund who had finished 13th the previous season in the Bundesliga where he won successive titles including their first for ten years as well as reaching the final of the European Cup. On 8th October 2015 he signed for Liverpool in England, a club with a rich and successful tradition of success yet hadn't won the English title since 1990 and no trophy within the past seven years. Eight Mangers had tried and failed to recapture the clubs past glories and now it was Jurgen Klopps opportunity.
Training makes the difference
Jurgen Klopp has spoken many times about the training ground which is where the difference is made. If you look at almost every player at the club they have improved under the guidance of Jurgen Klopp" Every session is planned out meticulously and attention is given to every detail of performance. A perfect example was the recruitment of Thomas Gronnemark, a specialist throw-in coach from Denmark, a decision that was mocked in some quarters but demonstrated a commitment to discover any gain regardless of how marginal. Commitment to training may seem obvious but many Leaders don't place training as their main focus. It's usually an afterthought and only considered if there's spare time yet the most successful Leaders consistently demonstrate that the quickest route to success is by making people better.
The simplicity of motivation.
One of the key challenges of a Leader is to motivate their team. I could easily spend hours talking about the complexities of motivation but if you want to break motivation down into its simplest terms then you need to listen to Jurgen Klopp. When asked about his motivation secrets, he laughed because for Jurgen's motivation is simple. He doesn't motivate people instead he focuses on creating an atmosphere that allows people to motivate themselves. So if you look at the current Liverpool environment, the history of the club is embraced by the team and is viewed as a positive sign of what is expected rather than in recent years the clubs successful history was viewed as being a burden and alongside the players are having fun. One of the most underrated qualities of highly motivated teams is the ability to have fun. You can be professional, you can work hard but if you can do these things while having fun then you have something special.
Every moment of pressure is an opportunity for greatness
I've seen very good teams and very talented leaders fail under the weight of pressure. You don't want your team to be so stressed that they can't perform to their highest ability but you also don't want them so relaxed that they don't push themselves. During the past few years Juergen Klopp motivated his team to comeback from situations that others thought were lost. A perfect example was a few years ago when during the quarter-final of the European Cup. Liverpool were playing Borussia Dortmund and at half time Liverpool were 2-0 down and needed three goals in the second half in order to win. During his half time talk Jurgen Klopp turned a negative situation into a highly positive one by focussing on the opportunity rather than the pressure. He urged the players to create a moment to tell their grandchildren about and make a night that the fans would never forget. The team then went out to play the second half and ended up winning 4-3 and therefore booked a place in the semi-finals. Jurgen Klopp understands the psychology of leadership and understands that high performance occurs when people are in a positive state so he stopped his players focussing on the negative aspects of pressure and instead highlighted the positives of discovering the opportunities that pressure brings.
Don't be afraid to show passion, it's infectious
The behaviours of the Leader sets the tone for the rest of the team and you often see the personal qualities of the leader being reflected in the team itself and Liverpool FC is no exception. One of the most common sights when Liverpool play is the clear emotion that Jurgen Klopp demonstrates during the match. It's like he's kicking every ball and making every tackle. When Liverpool scores you can see Jurgen jumping in the air celebrating. When a game finishes you see Jurgen walk on the pitch hugging the players. When Liverpool clinched the title, Jurgen appeared on Sky Spirts and the emotion of the moment was clear on his face. It's the transparency of this authentic passion and commitment that has transferred to the players forming a close bond between the two. In addition the fans of the club also feel the same level of commitment which translates to loyalty that helps the leader keep everyone on track during difficult times. As a Leader you need know that before you can discover the passion in others you need to find it in yourself.
Losing is not a problem - the true problem is how long it takes to win
Losing is difficult to deal with, it can damage the confidence of the leader and the trust that the team has in its Leader and when that failure comes just so close to victory the impact can be that much worse. After winning his first cup final, a 5-2 victory over Bayern Munich while managing Borussia Dortmund, Jurgen Klopp proceeded to lose his next six finals. Last year he won the Europeans Champions Cup after losing the final the year before, the Title victory this year came after coming second last year. During his career Jurgen Klopp has made it clear that losing is part of success, it's not the end it's just part of the natural journey to victory, analysing each setback and taking away valuable lessons which are used to make the team better than before. Just by way of example during the 2017/18 season Liverpool scored 13 goals from set pieces such as free kicks and corners yet the following year they scored 29 goals from similar situations.
Success is difficult for a Leader to achieve in any industry but in the football world especially at a club like Liverpool which has a rich history and high expectations, you find that patience and time are difficult to come by. So what Jurgen Klopp has managed to achieve is remarkable and provides lessons that all Leaders, not just those in football but any Leader that has a desire to succeed, can embrace.
Posted: Tuesday 30 June 2020