How To Turn a Losing Team Into a Winning Team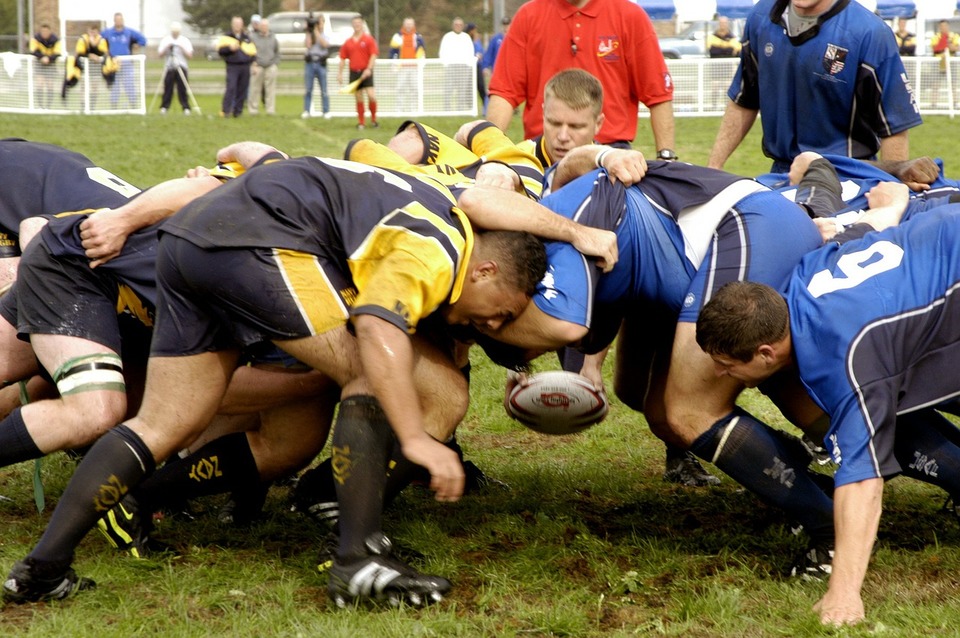 How To Turn A Losing Team Into A Winning Team
By Mark Wager
Last weekend, if you were watching Super Rugby Aotearoa you would have seen a major update when the Highlanders recorded their record win over the Crusaders. You might be surprised to learn that the principles behind their victory is connected to a Chinese military general who lived over two thousand years ago? They both demonstrated the principles of high performance within a team, a strategy which is high risk but if implemented correctly can ignite incredible amounts of motivation within a team turning them from losers into winners. In this weeks article I'm going to explore what this principle is, how it was demonstrated and how you to can turn a losing team into a winning team and it works regardless of the industry you may be working in.
In the Super Rugby Aotearoa competition last week the Highlanders were facing the Crusaders, the most dominating force in rugby and unbeaten so far during the season, a challenging task at anytime but made even more difficult because the Highlanders were out of form losing their last two games. In addition, crucial players were injured and to make matters worse earlier in the week six senior players were dropped from the squad due to breaking team rules by having a boozy party earlier that week.. The odds were firmly stacked against the Highlanders to such an extent that bookmakers were offering odds of 7-1 for a Highlanders win yet that was exactly what they did and they won in style, winning by a score of 33-12, their biggest win ever over the Crusaders. So what happened?
When a team is not doing well, it's easy for its members to develop negative thoughts, which are often categorised as deflective or dismissive so you often hear people start blaming others or start believing that the goals or targets were unreasonable so they could never succeed. This is the mind acting as a self-defence mechanism making failure easier to deal with by making believe they are not failing because of their actions instead because of other factors that were outside of their control. The problem with deflective and dismissive behaviour is that it often leads to delusion when the teams beliefs are so removed from reality that they end up becoming the architects of their own continued failure.
Just imagine the scenario where a team continues to lose yet while they are losing they blam other factors, whether it's poor decisions by others, co-workers letting them down or just plain bad luck. While there may be some validity in these thoughts, they are not helpful because they hide the common solution which is people taking responsibility for their own behaviours while holding their co-workers accountable of theirs. Why even consider doing this if people believe that failure is not their fault? If you are not doing anything wrong then there's nothing to change so it's common for self-destructive behaviours develop, yet the real problem is if you don't change your behaviours you won't be able to change the outcome. So what happens if you force the team to change their mindset?
High stakes + high belief = high performance.
It became clear that the Highlanders team developed self-destructive behaviours best demonstrated when six players held a boozy party which led to the police being called out. With six players removed from the squad including All Black Josh Ione and an upcoming match with southern rivals, the unbeaten Crusaders on the horizon a sense of reality was forced on the team, their backs were against the wall and when this happens you have two options fight or flight. In this scenario if the leader can provide a plan of action, a potential way out, then you have the two key ingredients for high performance, high stakes & high belief. When faced with adversity luckily for the Highlanders the team chose to fight and produced one of their greatest ever performances.
On desperate ground
The origins of this strategy can be traced back over two thousand years to the book The Art of War, a collection of strategies from the Chinese military general Sun Tzu. In the Art of War he wrote about a strategy called "on desperate ground" in which he described when his army was outnumbered he would place his soldiers into a scenario where they had no choice but to fight by positioning them with the ocean or a mountain range at their back. It's a high risk strategy as people may just give up but when you put their backs against the wall and provide them with a clear path for a way out then most teams will respond with finding within themselves a passion that was until that moment lacking.
A reason to change and a reason to try
When you are leading a team that isn't doing well then it's natural to want to say things that don't cause hurt or discomfort to the team and this is very commendable however this doesn't work if the team is allowed to focus away from their own actions and behaviours so saying " we were unlucky" is a nice thing to say but it's not a helpful thing to say. If a team is unlucky then who's fault it is? Not theirs, so there's nothing to change and no change brings nothing but ongoing failure. In this scenario the Leader has two roles, firstly they have to tell the truth even if it's a truth that the team doesn't want to hear, the Leader had to establish reality and reality provides the team with a reason to change. If the team isn't very good then it's ok to say we are losing because "we are not good enough" as long as it's accompanied with "yet" " we are not good enough yet" because "yet" provides the opening for the second role of the Leader which is to provide hope, a plan of action because without a reason to try there's no point in having a reason to change.
It's easy being a Leader when the team is doing well but the challenge comes when things go bad, whether it's a downturn in sales, a lack of customers, of new contracts or unsatisfied customers, it's easy to put your head down, yet if you are a Leader you don't have this luxury, it's your role to provide people with a reason to change and that may well mean you have to create discomfort for your team. Showing them the reality of the situation being, a mirror so they can see their own failings, will give them no option but to fight or flight and then you need to be the beacon of hope providing them with a way out, no matter how difficult it may seem. By using this strategy, you will be amazed by the hidden strengths people can find within themselves, overcoming the barriers that seperate losing from winning.
About the Author
Mark Wager is a Leadership Coach with over thirty years of managerial experience across a range of industries. A former Broker Sales Manager with a London Finance House and a National Manager for the Ministry of Justice Mark specialises in working with Leaders helping them overcome the barriers, both technical and mental standing between themselves and success.
A strong believer in taking complex leadership & psychological theories and making them accessible to people regardless of their background, education or industry Mark has helped develop Leaders from some of New Zealand's leading organisations such as Fisher & Paykel, Heartland Bank, NZRL, NZ Netball, NZ Soccer, NZ Basketball, Amnesty Int, Barnardos, Oxfam, Red Cross and many more.
If you are serious about becoming a better Leader then contact Mark today
Posted: Monday 12 April 2021