How To Get Your Boss To Give You More Staff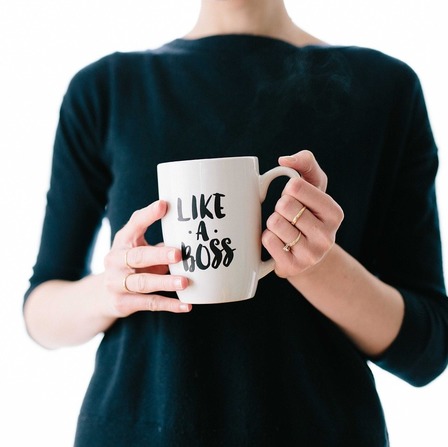 How To Get Your Boss To Give You More Staff
By Mark Wager
This weeks question comes from a Leader who is in a situation that many leaders will recognise. Currently the Leader has a team that is not coping with the high level of workload. The team is good at what they do and they are working hard, working longer hours but it's still not enough and the team is starting to show signs of stress. The Leader believes they need more people onboard but doesn't think the Boss will agree so feels stuck and the long hours and levels of stress are starting to impact the whole team especially the leader. So what can the Leader do? Every situation is different but let me share with you what advice I have this Leader and hopefully this advice will help you too.
Don't give up on hope
I'm always surprised by the number of Leaders who believe they need more staff but never ask for it because they believe the answer will be no, only to find out that when they do put together a well constructed proposal, they get consent for the level of resources that they need. The key is not what you ask for but it's how you ask. Here are a few key things that every proposal needs to include.
You are not asking for help instead you are offering a solution.
It's not enough just to ask for more staff. If the organisation felt you were understaffed then you would already have more staff so you have to change people's minds and while just asking for help sometimes works, you will always get a much better chance of a positive result when you are offering a solution instead.
Everyone knows that it's a good idea to go to the dentist but very few people go for regular check-ups yet when you have a toothache people don't hesitate going to the dentist. People are more influenced when you are offering a solution to a problem. They need to be made aware that they have a problem.
Your proposal needs to include the problem and consequences if the current situation continues, what will happen to the staff if they continue to remain stressed, is there a danger of losing key personnel, what is the current customer experience, are they getting good service and if not then what is the future impact on the business, how will this impact sales and profit. When businesses recruit people they don't do so because they want more people around they do it because it makes good business sense. Giving money to people because they know those people will generate even more money is profitable. Recruitment is about return on investment. You need to make sure your proposal is not a request it's a business case to solve a problem.
Make sure you have addressed all other solutions
If the workload is consistently too high then it's a good sign that you need more staff but there are also a few other reasons why and you need to ensure that you address these issues when you are putting together your proposal. Excessive workload also happens when people are lacking the necessary skills as well as lacking the most efficient processes so in your proposal you need to address this. No one is going to sanction the expenditure on new staff if there are solutions already available.
Lack of skills - when workload is high time dedicated to training is usually the first to put aside but this is a mistake. Training when done right is about developing the skills of your team so that they are better equipped to deal with work so it shouldn't be put aside. Your role as a Leader is to make good people better and if you stop doing that then why would anyone invest in recruiting more people.
Lacking efficient processes - if the team is good enough then you need to look at the system, how many times have you seen a sports team turn around their fortunes because they started to play with a different strategy. It is the same in the business world. Just because something worked well in the past doesn't mean it works well today so systems and processes must be constantly reviewed. Are you working efficiently? In order to answer this question involve your team and be prepared to challenge everything. Consider if you started from scratch tomorrow what would you do the same and if not why not.
If you have addressed these issues then it's clear that the only solution is more staff, if not then maybe it's not the right time to be asking.
Make the solution easy
When I was a Junior Manager my biggest frustration was when I presented ideas to senior managers and they didn't do anything with them. When I was a Senior Manager my biggest frustration was when junior managers kept on giving me half-formed ideas asking me to add to my already busy workload. If you want your proposal for new staff accepted then you need to make the solution as easy as possible and for your Boss to do as little as possible. Ideally you want them just to say yes and you can take care of everything else. Consider where these new staff will come from, how will you recruit them, how long will this take, what will it take for them to get up to speed. All of this needs to be included in your proposal.
If your team is struggling with high workloads then you need to take action. It is not enough to wait for help to arrive. You need to realise that you the eyes of your team it's you that is responsible for bringing that help.
"Change will not come if we wait for some other person or some other time. We are the ones we we've been waiting for. We are the change that we seek" - Barack Obama
Posted: Monday 20 January 2020