3 Ways That England Can Create a Winning Team Culture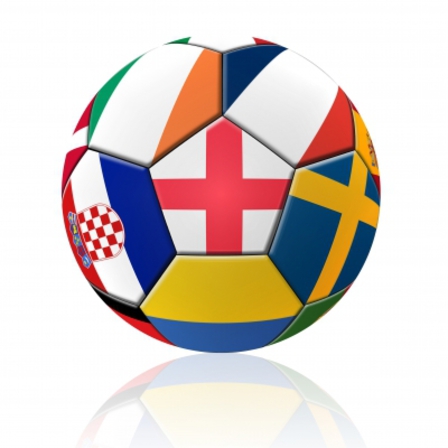 Three Ways England Can Create a Winning Team Culture: A Leadership Experts View
By Mark Wager
England's football team have just been knocked out of the European Championships. While being knocked out of tournaments is nothing new to English fans the way they lost this time reached new lows. England lost 2-1 to Iceland, a country with a population of only 330,000 and with less than 100 professional footballers. The common reasons for failure has resurfaced. The wrong players were picked, we were not playing the right tactics, the players were overpaid and not motivated and the vast majority of the excuses have been raised by former players who themselves were also part of highly underperforming England teams. The problem is far deeper than the current selection of players, it's the culture.
If you look at every successful team, not just in football but in all sports and even in business you see common patterns of behaviour. In my experience as a Leadership Coach working with teams in different countries and different organisations, you see a common element that exists within those successful teams and that element is leadership. To be successful at the highest level and especially under high pressure situations like tournament football you have to have leadership, not just at the top but throughout the whole squad. In these teams the leaders are not just those with the title of Coach or Captain, the leaders are the individuals who are willing to put the needs of the team ahead of their own needs. They are willing to lead by example and hold themselves and their teammates accountability for their attitude and actions. This is something that England doesn't have and hasn't had for the past fifty years but it is something that can be developed and has already been developed by successful teams around the world. This is how England can develop a winning team culture.
Make The Three Lions Mean Something
Every successful team strives to achieve something that is greater than themselves. The team which has the best winning record in all of sports the New Zealand national rugby team the All Blacks have a culture that ensures that every player regardless of their individual success or riches fully understands that they are only custodians of the jersey. They are embraced by the legacy of those who have come before them and the commitment to leave the jersey in a better place for those who will follow them.
If you doubt the importance of the England national football team to the nation as a whole then just check out the emotion that is apparent on any newspaper or website. This passion while is currently focussed on negative can be turned into a positive including this into the culture that the players come into. When the players leave their clubs they need to come into an environment that embraces it's proud history and its significance on the nation. Do what other teams have done and fill the dressing rooms with messages from supporters and bring former players in to talk to the teams and hand out the jerseys explaining just what a privileged situation each player has found themselves in and what those three lions on their jersey really means.
Establish a brotherhood through the system
When Germany won the last World Cup, six of the squad featured in the under-21 side that won the age grade European championships six years previously. A similar situation occurred when Spain won the World Cup. This pattern of success is not repeated in England when Germany beat England in the 2009 under-21 final. While the core of a future World Cup winning side was being developed by Germany, in the England side only one player James Milner graduated to the full England squad five years later and six players never ever played for England's full team. What countries like Spain and Germany have done is to create relationships at age grade level and make performances at age grade a factor in whether they are promoted to a higher level, yet in England, performance at age grade has no relevance to whether you are picked at a higher level,. So these games which are vital to a player's development both technically, physically and mentally are of little or no interest. So it's common for top players not to be selected or even not want to be selected so when they get to the national team they lack both the experience of tournament football and the type of close relationships that other teams have. Throughout history teams have shown that they will fight for a pay check but they will die for their brother. Create a brotherhood and you will create success.
Train players how to win and not just how to play
When Clive Woodward coached the English rugby team to World Cup success he was only in that situation because four years earlier in the previous World Cup his team failed and was knocked out at the quarterfinal stage. One of the key factors between the two world cups was that the mental attitude or the players became a significant factor in selection even above talent. Clive Woodward wanted the players to experience what a world class environment felt like so he took the players to spend time with the marines. What became apparent was that a Marine is taught to assess his situation and evaluate his mission on a constant basis, a leadership quality that every member of a winning team requires. As a result Woodward spent a large part of future training in what he called TCUP: Thinking Correctly Under Pressure. As human beings, we are not born to operate under extreme levels of pressure, it's a quality that has to be learnt.
The England side selects the best players available to them. In the limited time they are with the national team it's unlikely they are going to learn new technical skills but what they can learn is how to make the right decisions when under high pressure situations that tournament football brings. The England team qualified for the tournament with an unbeaten record and this wasn't the first time this has happened. On the other hand, with tournament football, a single mistake can send a whole country into a sea of enjoyment like Iceland in which 98% of the nation watched the match or a sea of despair that is currently being experienced in England. In business this ability to train your instincts to make the right decisions under high pressure situations is known as pre-cognitive genius training and it's a skill that can be learnt.
Some of the greatest football achievements have come as a result of learning lessons from a previous failure and there's no reason why England should be no different they just need to embrace and develop the biggest factor for success and that is leadership.
About the Author
Mark Wager is widely regarded as one the world top leadership experts. Born in England and currently living in New Zealand Mark delivers leadership training to teams that want to succeed. Mark can be contacted via the enquiry form below.

Image courtesy of arztsamui at FreeDigitalPhotos.net
Posted: Thursday 30 June 2016