What Entrepreneurs Can Learn From Donald Cerrone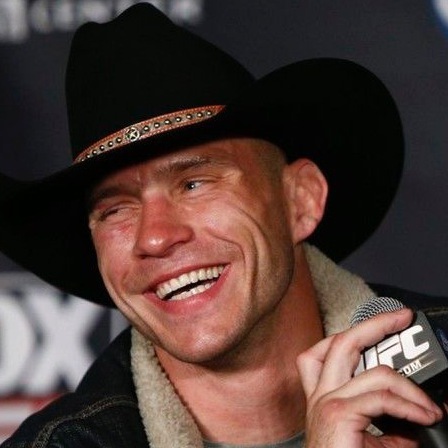 What Entrepreneurs Can Learn From Donald Cerrone
By Mark Wager
The person I chose next to be the subject of Entrepreneurship lessons will surprise you but by the end of the article you will understand why I chose him. I'm writing about the UFC fighter Donald "Cowboy" Cerrone. I'm sure there will be some UFC fans thinking why a leadership consultant is writing about Donald Cerrone and I'm sure there are entrepreneurs reading this thinking what does a UFC fighter have to do with entrepreneurship. Let me explain the connection.
If you are an entrepreneur then you are a fighter. It doesn't matter if you have never put on a pair of MMA gloves. It doesn't matter if you don't know the difference between a kimura and an arm bar, if you are an entrepreneur you are a fighter. In your world there is a 90% chance your business won't be in existence within five years. In your chosen field of business there are competitors who desperately want you to fail and will try their hardest to make sure you join the 90% who have failed. If you want to succeed in business you need to fight everyday and where better to get lessons on having a fighting spirit than from one of the world's best fighters.
"I will fight anyone, any time, any place" - Donald Cerrone
Donald Cerrone is one of the most active fighters in the UFC because of his approach to take fights on short notice. He never backs away from a fight and never backs away from a challenge.
If you want to succeed in business then you need to be prepared to take on any work at any time or any place. You need to be prepared to do what your competitors are not prepared to do. Even if you are offered a contract that you doubt is worthwhile take it on anyway because you never know what other opportunities will open up as a result.
During my first year as a full time Leadership consultant I was offered to deliver a couple of leadership programmes overseas, in Timor-Leste and in Fiji. I hesitated about moving out of my comfort zone but visiting these wonderful countries was an amazing decision. Not only were they great learning experiences but I gained new friends and connections which have since then lead to other business opportunities. None of this would have happened if I had not taken advantage of these opportunities when they arose.
"It's all about being happy with your life and having fun. At least that's what works for me." - Donald Cerrone
Fighters are extremely careful about their lifestyle, not surprisingly as their body is their income yet Donald Cerrone is not your usual fighter. He is a big fan of extreme sports and is known, even in the week before the fight, to participate in bull riding, wake boarding and rock climbing and is never far away from a bottle of Budweiser. This routine doesn't suit many fighters but it suits Donald Cerrone fine because he wants to live a lifestyle that makes him happy.
The most common mistake that I see when I coach entrepreneurs is that they enter an industry because they believe they see a gap in the market, yet it's not their passion. The best advice any entrepreneur can receive is to follow your passion because if you don't, you will be competing with people who are. Working hard drains your energy but passion energises you. The most successful entrepreneurs I have ever met don't aim to create a business. Their aim instead is to create a lifestyle. This doesn't mean their goals are less because they have a clearer idea of what success looks like.
"My injuries are a long way from my heart" - Donald Cerrone
Injuries are incredibly common in mixed martial arts and it's why you see fighters pull out of fights, sometimes at short notice. When asked at a fan Q&A session why he never got injured and pulled out of fights he replied "my injuries are a long way from my heart" the key is that he did get injured like everyone else but he carried on regardless.
As an entrepreneur there will be days you don't feel up to it, you will feel tired you will be sick but none of it matters, every minute you are not working is a step that you are falling behind your competitors and you fall further away from your goals. If your body starts to fail you then you need to rely on your heart which is why it's so important that your business is also your passion.
"Just do whatever you want in life. One day tomorrow won't be there" - Donald Cerrone
Donald Cerrone's nickname may be cowboy but he is an actual cowboy. He owns his own ranch and is living his life and enjoying every minute of it.
The lifestyle of an entrepreneur is a tempting one but a lifestyle that not many people attempt to live. The risks are well known and the odds of having a 90% chance of failing is enough to persuade the majority of people to stay away. I understand this because I put myself off for a while but it was not until I looked at it in a different way that I took up the challenge. Instead of focussing on what it takes to fail I looked at it like a fighter, like Donald Cerrone I looked at what it took to win. I knew that starting my business would have a high chance of failure but staying where I was, in a windowless office within an organisation that didn't care for me I knew beyond a shadow of a doubt that the chances of living the life I wanted was zero and even if there was only a 10% chance of succeeding as an entrepreneur then it's 10% greater than it was working for someone else.
More than entrepreneurship life itself is a fight, if you want something in life that you don't currently have then you need to be prepared to fight for it. There will be times when life beats you down but if you have fight in your heart then you will get up and as long as you get up then eventually you will have the business and the life that you want.
"I won't back down. I'm going to go out swinging with everything I've got. I'm going to fight until I can't fight anymore" - Donald Cerrone
About the Author:
Mark Wager in an Entrepreneur who designs and facilitates leadership development programmes across the Asia-Pacific region. Published in magazines around the world Mark shares his expertise in showing individuals and companies how leadership is the new currency of success.
Check out more articles by Mark Wager
Check out leadership workshops designed by Mark Wager
You can contact Mark directly either through Twitter or via the enquiry form below.
Posted: Wednesday 1 June 2016