Do Women Make Better Leaders Than Men?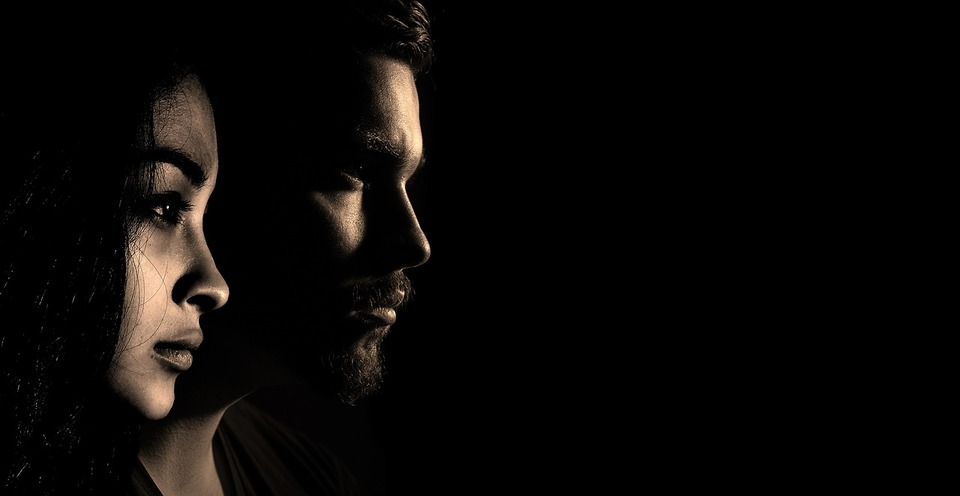 Do Women Make Better Leaders Than Men
By Mark Wager
I was asked a very interesting question this week which was "Do women make better leaders than men?" This question was as a result of a client of mine reading an opinion piece by Leta Hong Fincher for CNN in which she explored how countries like Germany, Taiwan, Finland, Iceland and New Zealand have successfully dealt with the coronavirus outbreak and highlighted that these countries have one thing in common, they are all led by women. So do women make better leaders than men? Well! in this weeks article I will explore this highly controversial and emotive topic.
'Men, I would like to take this opportunity to extend your formal invitation. Gender equality is your issue too." ― Emma Watson
Before we get to the answer and my opinion on the topic let's look at some facts. In 2012 and 2019 Jack Zenger and Joseph Folkman conducted research that was published in the Harvard Business review. In the study they analysed over seven thousand 360-degree reviews. These are performance reviews in which the Leaders Manager, the leaders peers and members of their teams comment on and rate their effectiveness. The results in 2012 and 2019 were similar and while the differences between male and female Leaders wasn't huge they found that women scored higher than men in seventeen out of the nineteen Leadership qualities measured. The biggest differential came in the following six Leadership qualities in which women scored much higher than men.
- Taking initiative
- Resilience
- Practising self-development
- Drive for results
- Displaying high integrity and honesty
- The ability to develop others
Now this study doesn't mean every woman leader is better than a male leader but it does show that the women currently in leadership roles are displaying better leadership qualities than their male counterparts especially when it comes to the qualities listed above. For me this study didn't surprise me because being a Leadership Coach means I come into contact with a lot of Leaders and being honest if you put all the female Leaders I have ever coached in one room and all the male Leaders I have coached in another room I can say without doubt the female leaders room has on average the better quality leaders. So does this prove that women make better leaders than men? Well not necessarily because there is one crucial piece that is missing which is the barriers of entry to Leadership roles for men and women are not the same.
'Any society that fails to harness the energy & creativity of its women is at a huge disadvantage in the modern world." — Tian Wei
If you look at world Leaders, as at January this year only 10 out of 152 elected head of states were women. In business only 4.9% of Fortune 500 companies have a female CEO. The undeniable truth is that it's far more difficult for a women to obtain a Leadership role than it is for a male especially a senior one.When a Leadership role is available in the business world it is more likely to be given to a male candidate. The same can be said for positions in public office when a woman is often criticised for public displays of ambition. You can just look at the recent presidential campaign in the United States showing how male and female candidates received very different coverage in the media. It appears that different rules applied depending on your gender. By way of example when a man gets angry it's generally perceived as a sign of passion yet when a women gets angry it's perceived as being hysterical. This type of bias that exists in society means that it's more difficult for a women to obtain a Leadership role so when they do it's because they are significantly better than their male counterparts, so again I have to stress that this doesn't mean that women make better leaders in fact when I think about the two worst leaders I have ever encountered they are both women but when I think about average leaders they have been all male. So what does this all mean?
My conclusion is that women do not make better leaders but women are incredibly underrepresented in Leadership roles which means the ones that are in those roles are generally much better than their male counterparts. As Leaders we not only have to encourage people to become Leaders regardless of their gender but we also have to make sure that we remove the barriers that clearly exist. We need to be aware of sub-conscious bias. If we are in a room of Leaders and they are mostly male then we need to recognise that something is wrong, we also need to ensure that a persons gender doesn't influence how we interpret their actions and more importantly, we need to raise the standards we expect from our Leaders, we should not accept average when greatness is achievable. The coronavirus outbreak has highlighted just how important Leadership is and our future depends on having the best Leaders possible regardless of their gender.
'In the future, there will be no female leaders. There will just be leaders." - Sheryl Sandberg, Chief Operating Officer of Facebook
About the Author:
Mark Wager is the Chief Leadership Coach at the Australasian Leadership Institute. Originally from the United Kingdom but now calling New Zealand his home, Mark shows leaders across the Asia Pacific region how to influence, motivate and inspire their teams. Driven by a frustration of attending many ineffective workshops during his 30 year managerial career Mark has made his passion in life to redefine how leaders are trained.
Mark takes advanced psychological theories and makes them accessible to the modern leader regardless of their background, experience or industry, by developing customised Leadership workshops and individual coaching sessions that combine practical real-life scenarios with a mixture of British wit. Mark dispels the myth that there are certain Leadership skills that can't be learnt.
Leaders from some of the regions most prestigious organisations have been trained by Mark including the delegates of the European Union, Weta workshops, Amnesty International, Unicef, Barnados, St Johns, Red Cross, NZ Basketball, NZ Tennis, NZ Hockey, NZ Netball, NZ Rugby League, Ministry of Justice, Departmentof Internal Affairs, NZ Defence Force, the Fijian Broadcasting Corporation, The Fred Hollows Foundation, Sofitel resorts, Raddison Hotel Group, Te Whanau Waipareira and many more.
You can contact Mark via the enquiry form below
Posted: Wednesday 29 April 2020