Five Leadership Lessons From Sir Richard Branson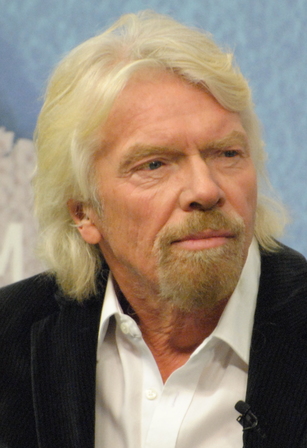 Five Leadership Lessons From Sir Richard Branson
By Mark Wager
Sir Richard Branson, best known as the founder of the Virgin Group of companies is one of the world's top entrepreneurs. With an estimated net worth of $5 billion Richard Branson has taken Virgin from being a single record shop in Oxford Street in London and transformed it into a global brand with investments in over four hundred companies ranging from Books, Trains, Airlines and even potential space travel with Virgin Galactic. Over the years Sir Richard Branson has been recognised as a successful leader turning Virgin into one of the worlds most successful companies. When we look into these successes we can find Leadership lessons that every leader can benefit from.
Lesson One: Solutions can be found in your own experience
"To launch a business means successfully solving problems. Solving problems means listening" - Sir Richard Branson
The idea for Virgin Airways came from Richard Branson's own frustrations when he was travelling to Puerto Rico only to discover that the airline cancelled the flight because they hadn't sold enough tickets. Rather than check into a hotel and wait for the next day, he purchased all the tickets for the flight instead and then offered them to fellow passengers for a discounted rate so he filled up the plane so it had to fly to Puerto Rico. On the flight one of the passengers joked that this was now "Virgin Airways" and the idea was formed and shortly afterwards the idea become a real successful airline.
The best Leaders solve problems. Look at your own work life and the problems you and your teams face. What would make your life easier? What is on your mind? Hidden within these problems you will find opportunities waiting to be discovered.
Lesson Two: Don't allow others to define you
"If your dreams don't scare you then they are too small"- Sir Richard Branson
Many people don't realise that Sir Richard Branson has dyslexia and performed very poorly at school. While a student he started publishing his own magazine and he was approached by his Headmaster who gave him an ultimatum that he either had to quit publishing the magazine or quit school. Richard Branson chose the latter and the rest is history. As he left school the Headmaster's final words to Richard Branson was that he felt he would either end up in jail or become a millionaire.
During your career as a Leader you will come across people who don't believe in your abilities. That's fine because they are entitled to their opinion but it doesn't mean you have to agree or accept it. To be a Leader, never allow others to define your boundaries rather be prepared to discover them yourself.
Lesson Three: Put your team first.
"Clients don't come first. Employees come first. If you take care of your employees, they will take care of the clients"- Sir Richard Branson
The Virgin Group of companies have always put a strong emphasis on people. When he won a large case against British Airways, instead of keeping the money he distributed the £500,000 award between his staff. Richard Branson has always believed in the philosophy of training staff so they are good enough to leave but treating them so good that they don't want to.
Success in Leadership is never a singular effort, it requires a team of people who are willing to work as hard, if not harder than you are. Treat these people with respect and value them highly because your success as a Leader depends on them.
Lesson Four: Take opportunities as they arise
"If someone offers you an amazing opportunity and you're not sure you can do it, say yes then learn how to do it later" - Sir Richard Branson
One of the remarkable things about Richard Branson's business ventures is that he has started nearly every business from scratch rather than purchased them. When he started Virgin Records, his only experience was running a magazine. When he started Virgin Airways his only experience was running a record company. The same with the train services, hotels, healthcare and many other business ventures.
The only predictable thing about being a Leader is that it's unpredictable, so it's important that when opportunities arise you don't automatically dismiss them because every opportunity you turn down is an opportunity that one of your competitors will take up.
Lesson Five: It's ok to fail
"If you're hurt, lick your wounds and get up again. If you've given it your absolute best, it's time to move forward" - Sir Richard Branson
With the many business successes that Richard Branson has achieved its easy to forget that there have been failures as well. One such failure was Virgin Cola. After the success of Virgin Airways Richard Branson decided to take on the soft drinks giants Pepsi and Coca-cola. Despite initial media attention the venture failed but a valuable lesson was learnt. Richard Branson realised that he couldn't enter well established markets unless he brought something innovative and with Virgin Cola he didn't and this lesson can be seen in his future business ventures.
Every Leader fails. The important thing is how you deal with that failure. If you can take away lessons from the failure then you understand that success can never be achieved without some kind of failure beforehand.
.
Posted: Thursday 8 August 2019