Why Leadership Matters Now More Than Ever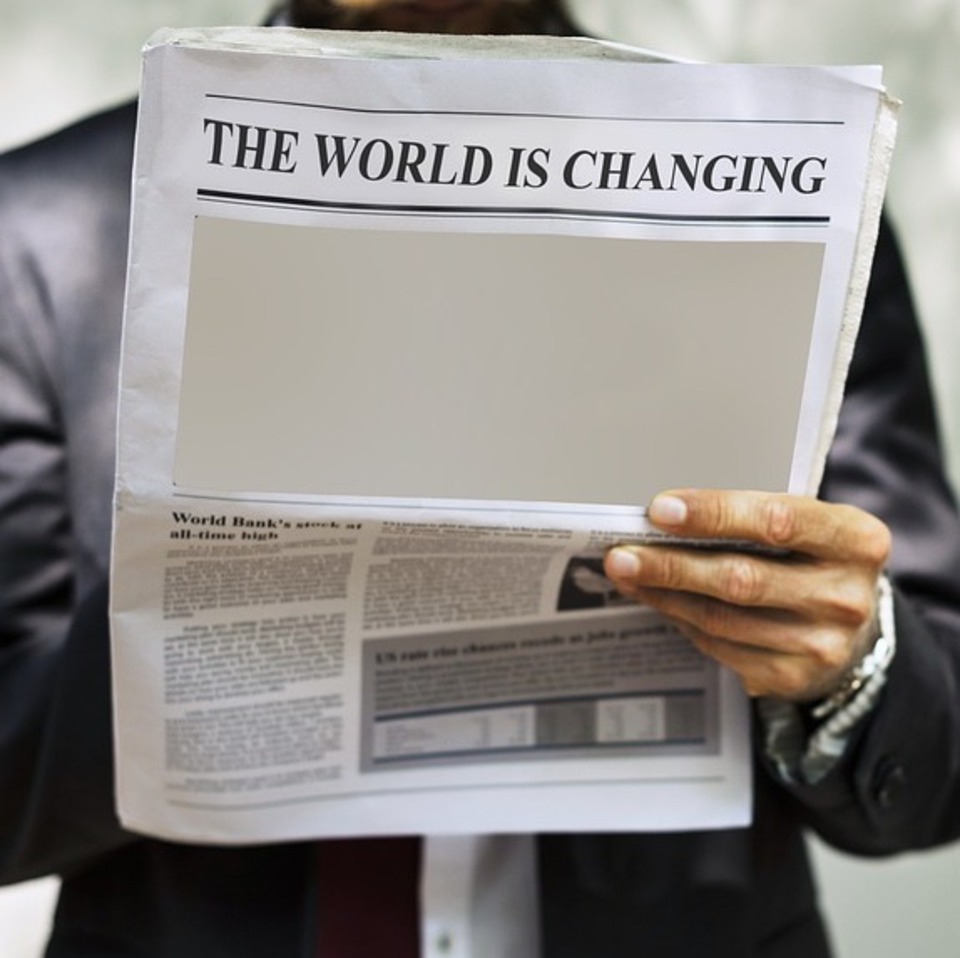 Why Leadership Matters Now More Than Ever
By Mark Wager
Without doubt 2020 has been a terrible year for the business world, the coronavirus pandemic and the subsequent economic recession has made life incredibly difficult for businesses everywhere however I have always believed that you need to look for the positives in any bad situation and while it may seem at the current time difficult to highlight any positives whatsoever I think there is one bright spark that we can't ignore and that is 2020 has highlighted why Leadership matters now more than ever.
It's in times of crisis that we look towards our leaders to keep us safe and provide us with clarity and direction. If your business has good Leaders then you will find a way through these difficult times but if the important roles within your organisation are filed with people who have little to no leadership skills then the cost that will be high.
The coronavirus pandemic has impacted every country in the world, no where has been spared from it's devastation but when we look at which countries have coped better than others there's a clear pattern that emerges which is the quality of Leadership. The countries who have Leaders with good Leadership skills have fared far better than those who have had poor skills and unlike businesses the impact hasn't just been measured in sales in many countries the lack of Leadership has resulted in the loss of many lives.
Before I go any further I just want to highlight that when there is a difference between being a good politician and being a good Leader, in the same way you can have a good Manager who is also a poor Leader so when I talk about world Leaders I'm not talking about their politics or how successful their career has been instead I'm only talking about their quality as a Leader. Leadership is best described as the skills and techniques required to influence and inspire people to become better and its these skills that have been tested in 2020 and while some leaders have risen to the challenge many others have failed. If you look at the two countries with the highest number of deaths in the world, the United States and Brazil it's not a coincidence that in both countries their Leaders Donald Trump and Jair Bolsonaro Shaw have similar beliefs, they both firstly ignored and then downplayed the impact of the virus with President Trump comparing COVID-19 to the common flu and saying it will be gone within days when they had 15 cases. As of today they now have approaching six million people who have been infected while in Brazil President Bolsonaro said that Brazilians wouldn't catch the virus as they were tougher than any country yet today over 3 million Brazilians have caught Covid-19 including Bolsonaro himself. During their respective responses to the pandemic both Leaders made the already dangerous situation much worse by making decisions and making personal decisions that were contrary to scientific opinion. President Trump encouraged people not to wear masks and promoted unproven and dangerous cures while President Bolsonaro vetoed a law that was intended to protect indigenous communities from COVID-19
When a Leader ignores the truth of the situation in order to create a narrative that benefits themselves then they are purposely ignoring the first rule of Leadership which is "it's never about you" Leadership is about placing the needs of the team ahead of your own personal needs which requires a great deal of humility and a commitment to serve. If you do not posses these qualities then you can still be a good Manager or even a good politician but you will never be a good Leader and eventually other people will pay the price for your failings. In the case of many businesses this has resulted in the loss of people's jobs while in the United States and Brazil this has meant the loss of people's lives. In the United States 180,000 people have died and 115,000 in Brazil, families have lost loved ones because people felt that Leadership didn't matter so the most prestigious and important position in their country was given to people who didn't know how to lead.
The Leader exists for the team - the team doesn't exist for the leader
On a positive note countries such as New Zealand, Fiji, Germany, Iceland and Singapore have showed that when Leaders act decisively and with clarity they can make a difference, they have Leaders that were willing to make tough decisions and prioritised doing what was right over what was popular and as a result many lives were saved. The year 2020 will be remembered as a bad year, the year of the worldwide pandemic but hopefully it will also be remembered as the year that we remembered just how important Leadership is and how we need to ensure that positions of importance are filled with people who embrace the qualities that we need in our Leaders, people who are willing to listen, people who are willing to put the needs of others ahead of their own, people who are willing to do what's right regardless of how unpopular that decision may seem at the time. If we want our organisations to survive and our businesses to thrive then we need to look for people with humility, courage and integrity and place our trust in them to lead us in the right direction because 2020 has showed that when we don't it won't just cost us our jobs but maybe also our lives.
About the Author
Mark Wager is the Chief Leadership Coach at the Australasian Leadership Institute. Originally from the United Kingdom but now calling New Zealand his home, Mark shows leaders across the Asia Pacific region how to influence, motivate and inspire their teams. Driven by a frustration of attending many ineffective workshops during his 30 year managerial career Mark has made his passion in life to redefine how leaders are trained.
Mark takes advanced psychological theories and makes them accessible to the modern leader regardless of their background, experience or industry, by developing customised Leadership workshops and individual coaching sessions that combine practical real-life scenarios with a mixture of British wit. Mark dispels the myth that there are certain Leadership skills that can't be learnt.
Leaders from some of the regions most prestigious organisations have been trained by Mark including the delegates of the European Union, Weta workshops, Amnesty International, Unicef, Barnados, St Johns, Red Cross, NZ Basketball, NZ Tennis, NZ Hockey, NZ Netball, NZ Rugby League, Ministry of Justice, Department of Internal Affairs, NZ Defence Force, the Fijian Broadcasting Corporation, The Fred Hollows Foundation, Sofitel resorts, Raddison Hotel Group, Te Whanau Waipareira and many more.
You can contact Mark via the enquiry form below
Posted: Monday 31 August 2020