Taking Charge Of A New Team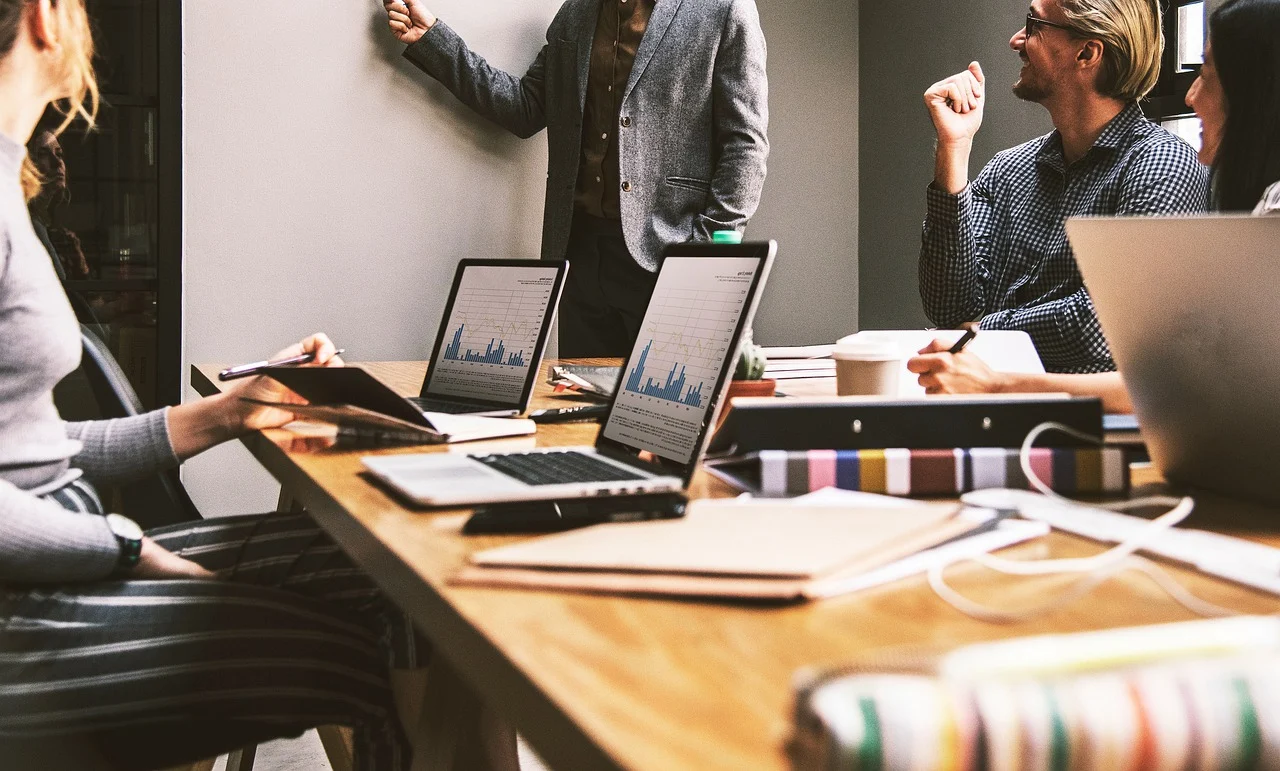 Taking Charge Of A New Team
By Mark Wager
Congratulations are in order, you have just been notified that you have been successful in obtaining the leadership position that you applied for and whether it's as a result of a promotion or you were an external candidate it's now the day that you have looked forward to, it's your first day as a Leader. After all the hard work you have completed in order to get this role you are now faced with the realisation that the truly hard work starts with your first day. You only have one chance to make a first impression so your first day is important. Here are some practical tips on what to look out for on your first day as a Leader.
Be visible
If you are new to the team it's understandable that you will be nervous because everyone is new to you but remember your team will be even more nervous. The vast majority of people who leave their job, do so because of the relationship with their immediate Manager, which is why they will have concerns about the kind of person you are. As soon as possible, basically the very first thing you need to do when walking through the door is to go around and say hello to everyone within the team. It doesn't have to be an in-depth discussion because that will come later. Don't talk to the team as a group because that will be later on the same day. This is a personal introduction and by doing it before anything else it sends a clear message that for you it's the people within the team that are your main priority.
Create a personal space
Ideally after saying hello personally to everyone within the team you have set down a time in the morning to meet with the team altogether however prior to the meeting you need to spend some time on your personal productivity which means you need to set up your work space. Hopefully your organisation has sorted out your IT log-on. access, emails and everything else but if not this is the time to sort it out and it gives you some time to prepare for the most important part of your first day, which is the first team meeting.
Your first team meeting
This is where you can make an immediate impact with your team. The meeting shouldn't be too long, no more than 30 minutes at the very maximum. The intention is to provide clarity on three areas. Firstly, who you are as a person, secondly who you are as a Leader and finally what kind of team environment you are looking to build. These are the three areas of uncertainty that your team will have so if you manage to cover them then you will make a positive impact on the team and also your working environment.
I know there's a temptation for your Manager to be present in order to introduce you to the team and while this is a nice gesture I believe it's more effective if you host that meeting yourself without your Manager present because they need to see you as their primary authority figure.
Who are you are as a person?
Good relationships are the foundation of success in business and the core principles of successful business relationships are know-like-trust. People need to know who you are, they need to like you and most importantly they need to be able to trust you. This is why you want to make sure that you tell the team about yourself, your history and what's important in your life.
Who you are as a Leader?
Now it's time to explain to your team what your leadership philosophy is, basically what kind of Leader you are going to be. It's always useful to raise some specific examples of common scenarios such as how you prefer to give and receive feedback when there is room for improvement or the level of involvement and consultation you prefer.
What kind of environment are you looking to build?
Every Leader wants to have a professional effective team that gets on well together but you need to remember that everyone has a different definition of what this may look like. Some teams are loud while others are quiet, some are strict with timekeeping and rules while others see flexibility as the way to go. The key message is not what is right or wrong but it's clarity. Use this time to explain to your team what your expectations are. If you do this you will avoid a lot of misunderstandings in the future.
Set up individual meetings
After the team meeting, you then want you set down a time to meet with everyone individually which should take place within the first week and no later than the second week. As a Leader you are now responsible for putting together a complex puzzle with each member of the team being a piece of that puzzle, each with their own personalities, preferences, skills and motivations. The sooner you get to know your team the sooner you can put the pieces of the puzzle together. I know there are several different personality tools you can use to understand your team members and the people who you work with but the most effective tool I have ever seen to understand people is simply talking to them. Never underestimate what you can really learn about someone by spending a few minutes out of your day just talking to them.
About the Author
Mark Wager is the Chief Leadership Coach at the Australasian Leadership Institute. Originally from the United Kingdom but now calling New Zealand his home, Mark shows leaders across the Asia Pacific region how to influence, motivate and inspire their teams. Driven by a frustration of attending many ineffective workshops during his 30 year managerial career Mark has made his passion in life to redefine how leaders are trained.
Mark takes advanced psychological theories and makes them accessible to the modern leader regardless of their background, experience or industry, by developing customised Leadership workshops and individual coaching sessions that combine practical real-life scenarios with a mixture of British wit. Mark dispels the myth that there are certain Leadership skills that can't be learnt.
Leaders from some of the regions most prestigious organisations have been trained by Mark including the delegates of the European Union, Weta workshops, Amnesty International, Unicef, Barnados, St Johns, Red Cross, NZ Basketball, NZ Tennis, NZ Hockey, NZ Netball, NZ Rugby League, Ministry of Justice, Department of Internal Affairs, NZ Defence Force, the Fijian Broadcasting Corporation, The Fred Hollows Foundation, Sofitel resorts, Raddison Hotel Group, Te Whanau Waipareira and many more.
If you would like a free 30 minute Leadership coaching session with Mark you can contact him via the enquiry form below.
Posted: Friday 20 November 2020