How Great Leaders Can Double Your Profits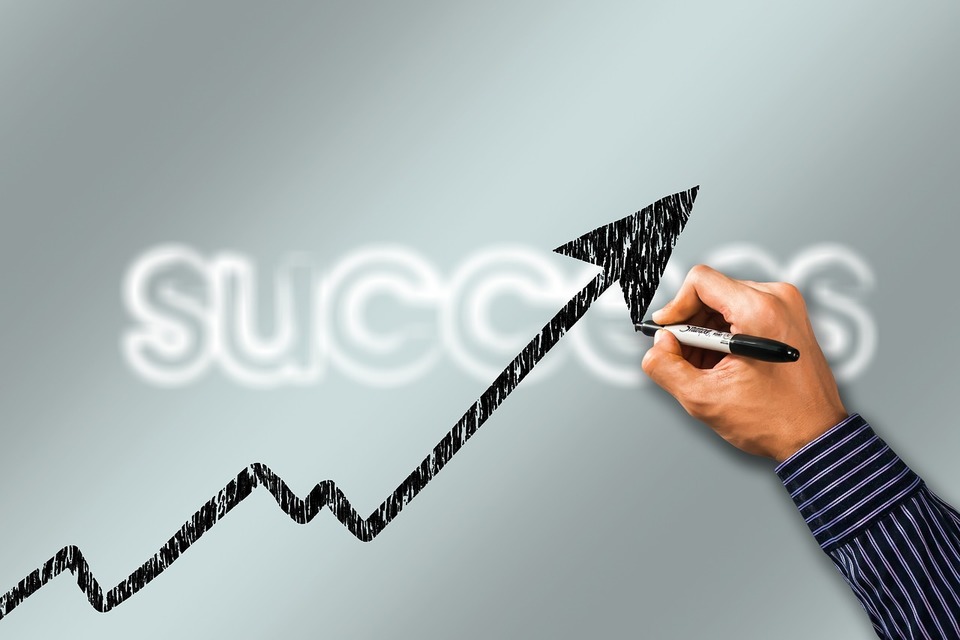 How Great Leaders Can Double Your Profits
By Mark Wager
In businesses all around the world there are meetings going ahead in boardrooms in which Leaders are discussing how to increase the profits of their organisation. Amongst suggestions being raised are how to diversify product ranges, marketing strategies, organisational restructures all of which are very valid but there is one topic that is often overlooked but if addressed has been proven to have a dramatic impact on profits and that is Leadership. If you improve the quality of your Leaders, improve their ability to quickly address performance issues and motivate their teams then that directly translates into increased quality of work and increased productivity which means more revenue and more profits. In simple terms better leaders means better profits so this week let me explain to you how by developing your Leaders you can double your profits.
In 2015 Jack Zenger and Joe Folkman gathered research to determine what impact Leadership has on profitability. They studied the feedback reports of approximately 50,000 Managers. Their next step was to seperate the Leaders into three categories based on the feedback of their Leadership skills. The top 10% were considered the best Leaders, the bottom 10% the poor leaders and the rest made up the remaining 80%. They then looked at the impact these leaders had on their organisation's bottom line and the results were remarkable.
The poor leaders produced a total loss of $1.2 million dollars (U.S) while the middle Leaders were responsible for $2.4 million dollars(U.S) profits yet the top 10% of Leaders, the ones with the highest quality of leadership skills generated $4.5 million dollars(U.S) profits, significantly higher. The top 10% of Leaders generated double the money of the other 90% so what does this mean? In summary, poor Leaders lose you money, good Leaders make you money and great Leaders can double your profits.
So now you know what you need to do in order to double your profits. Make better Leaders. The next question is how do you go about doing that? Well the simple answer is contact me and I can do that for you yet if that's not an option then there are three core areas you need your leaders to focus on which are emotional intelligence, communication and team building. Improve these areas and your Leaders will start producing better results.
Emotional Intelligence
Emotional intelligence or EI is the Leaders ability to understand how they and those around them react to different scenarios and how to manage those emotions. Successful Leaders don't shout at their team, they don't get stressed and even if they do those around them don't feel that stress. Just imagine two teams, the first has a Leader that is shouting and the team is getting out of control while the other team is calm and is carefully addressing the situation. There is no doubt which Leader is going to produce better results. The Leader with the higher level of emotional intelligence will become the more profitable Leader.
Communication
One of the most common complaints a team has about their Leader is communication. People either feel they don't have the necessary information to do their job well or any communication they receive is done in a way that demoralises people rather than motivates them. If you have a Leader that understands how to communicate in different ways to different people taking into account their unique personalities, you have the right type of Leaders. The top 10% that can resolve performance issues in a few minutes while others take months. In the teams that have great Leaders tasks are done on time and without any hassle yet in other teams people are blaming each other for the mistakes that continue to happen.
Team Building
The final area to focus on is team building. You will see that while 90% of Leaders spend their time on trying to motivate their team the top 10% of Leaders instead don't worry about motivating people instead they focus on creating team environments that allow people to motivate themselves and that's a crucial difference. I remember getting a call from a Leader who was proud that he asked his team to work late and they all agreed yet I had to explain it him that while that was good it wasn't great because if the best Leaders need their team to stay late they don't have to ask because the team automatically knows what is required. While everyone else is trying to put together team lunches or get-togethers the top Leaders are focussing on values and creating the right work culture.
There are many ways to increase profits but the most effective and sustainable option is to improve the Leadership skills of the Managers within the organisation by bringing in a leadership expert, to train and coach your Leaders so that they have the emotional intelligence, they know how to effectively communicate and they know how to create and lead a highly productive team. I have experience in helping companies train their leaders and focus on these areas. I am committed to helping your leaders grow into that top 10% who can dramatically increase the productivity and profitability of your organisation. As your Leaders rise so will your organisation.
About the Author
Mark Wager is the Chief Leadership Coach at the Australasian Leadership Institute. Originally from the United Kingdom but now calling New Zealand his home, Mark shows leaders across the Asia Pacific region how to influence, motivate and inspire their teams. Driven by a frustration of attending many ineffective workshops during his 30 year managerial career Mark has made his passion in life to redefine how leaders are trained.
Mark takes advanced psychological theories and makes them accessible to the modern leader regardless of their background, experience or industry, by developing customised Leadership workshops and individual coaching sessions that combine practical real-life scenarios with a mixture of British wit. Mark dispels the myth that there are certain Leadership skills that can't be learnt.
Leaders from some of the regions most prestigious organisations have been trained by Mark including the delegates of the European Union, Weta workshops, Amnesty International, Unicef, Barnados, St Johns, Red Cross, NZ Basketball, NZ Tennis, NZ Hockey, NZ Netball, NZ Rugby League, Ministry of Justice, Department of Internal Affairs, NZ Defence Force, the Fijian Broadcasting Corporation, The Fred Hollows Foundation, Sofitel resorts, Raddison Hotel Group, Te Whanau Waipareira and many more.
If you would like a free 30 minute Leadership coaching session with Mark you can contact him via the enquiry form below.
Posted: Thursday 3 September 2020