Conflict Management Training
Conflict Resolution training for management teams and highly ambitious individuals available in Auckland, Wellington, Christchurch, Hamilton, Napier, Hastings, Tauranga, Dunedin, Palmerston North, Nelson, Rotorua, New Plymouth, Whangarei, Invercargill, Whanganui & Gisborne. Management training can also be arranged to be delivered in Fiji and Australia.
The most common development area identified by leaders is the ability to effectively manage conflict.
People often avoid conflict not because of fear or a lack of courage but because they have never been given the knowledge and techniques that conflict resolution requires.After just one day of training you can become more confident when dealing with difficult conversations and approaching conflict.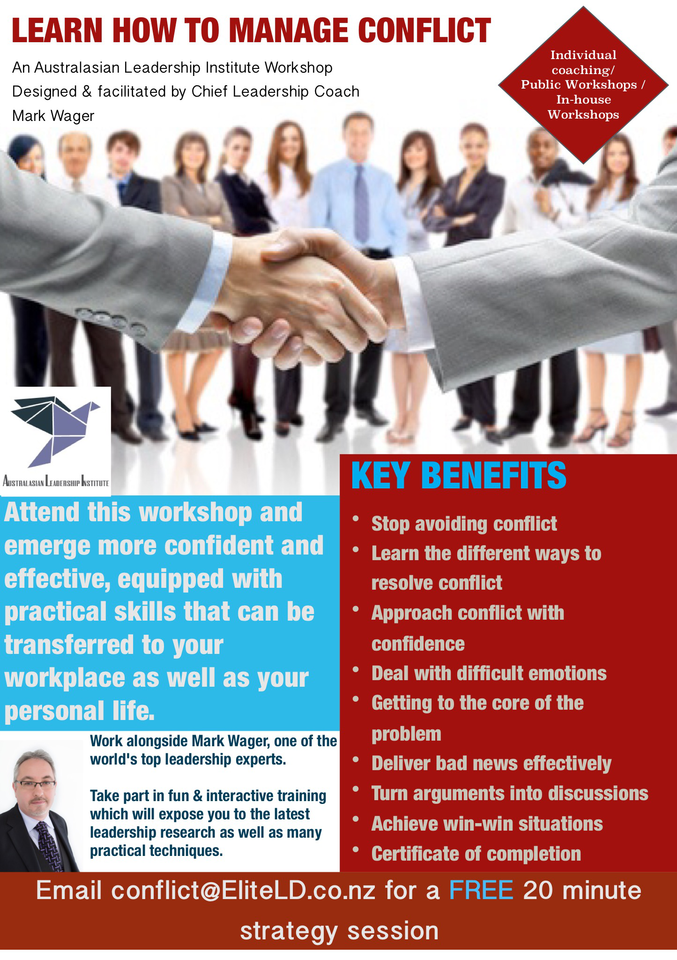 This knowledge can be delivered to you either via individual coaching sessions, by attending public workshops or by bringing us into your organisation to deliver high-level training to a group of your managers(1 or 2 day options available).This type of training is highly interactive and combines the latest research in leadership with practical techniques that you can implement immediately.
Key benefits:
- Stop avoiding conflict
- Learn the different ways to resolve conflict
- Approach conflict with confidence
- Deal with difficult emotions
- Getting to the core of the problem
- Deliver bad news effectively
- Turn arguments into discussions
- Achieve win-win situations
- Certificate of completion
Contact us for a FREE 20 minute strategy session in order to discuss what is the best way for you to become more confident when dealing with conflict.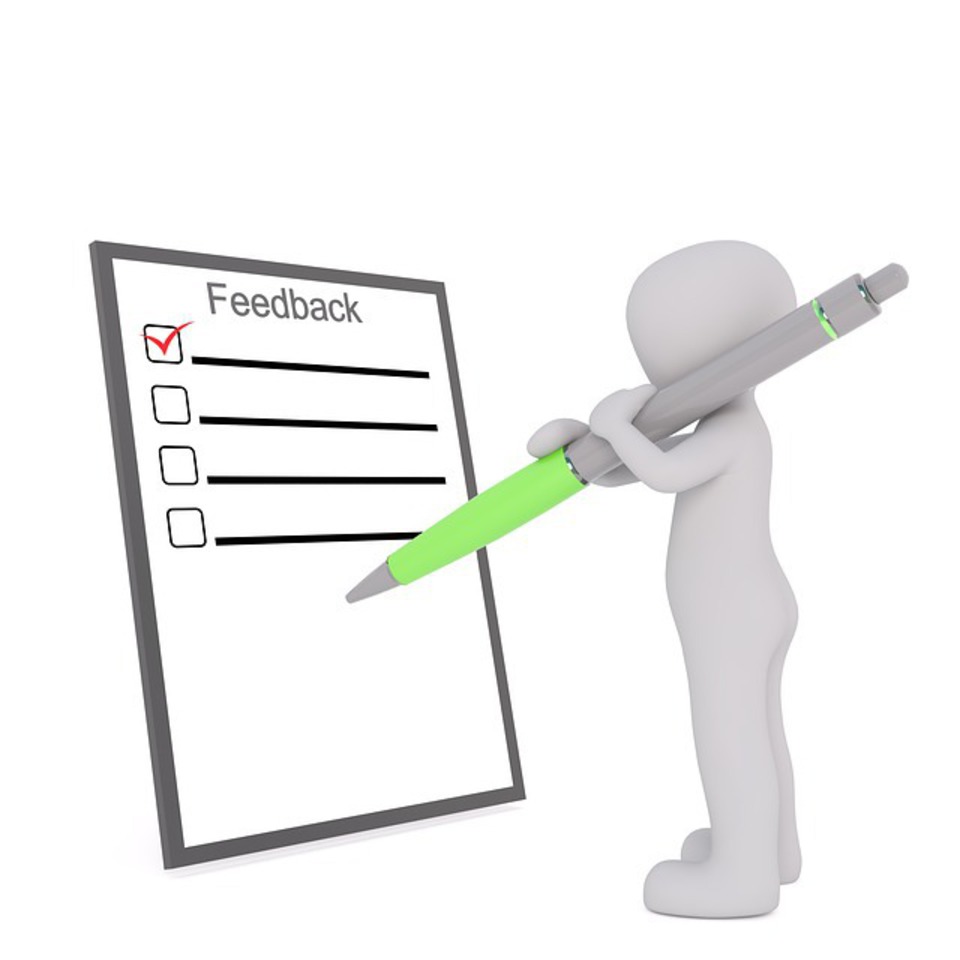 This is what people have said about Conflict Management Training supplied by the Australasian Leadership Institute
"As a Leader of 30 or so people and a couple of years of management this workshop was extremely beneficial. It's given me some great ideas on how to reduce negative conflict and increase positive conflict"- Tana Isaac PTML
"Amazing workshop, was very motivated to learn throughout the day"- Amit Nijhawan, UNICEF
"Worth attending to get a good clear foundation of why conflict arises. Short but quite dense in information. Mark delivers information well and adapts his workshop to fit the client's needs" - David Clayton, Weta FX
"This is an amazing opportunity for anyone no matter your field of work. I have gained so much and learnt so many ways I can change myself for the benefit of others. It is an awesome course that covers all the essential information regarding conflict with plenty of tools, videos and real life examples we can relate to. It was such an honour to be part of this course"- Sophie Isabel, Smash Group