2017 Leadership Programme
Applications for the 2017 Leadership Programme are now open.
There will be two New Zealand leadership programmes in 2017, one in Auckland one in Wellington and places will be strictly limited to twelve people.
Who should apply?
If you have been identified as a star performer with potential then this is an ideal programme for you. This programme is specifically designed for aspiring and new leaders, taking them though the different stages of leadership via four two-day workshops and three one-on-one coaching sessions.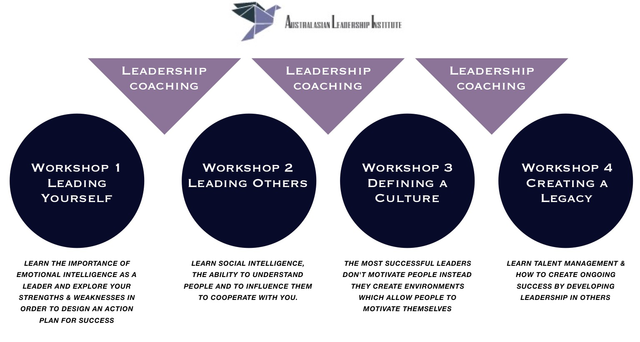 When is the programme?
Auckland
Workshop 1: 13th and 14th March
Workshop 2: 10th and 11th April
Workshop 3: 8th and 9th May
Workshop 4: 5th and 6th June
Wellington
Workshop 1: 23rd and 24th March
Workshop 2: 27th and 28th April
Workshop 3: 25th and 26th May
Workshop 4: 29th and 30th June
How much does it cost?
Individuals $2,950
Early bird discount:$2,450 for registrations received before 13th January

How can I apply?
All applicants will have to go through a selection process.
Contact the Australasian Leadership Institute via the enquiry form below or call 021 354 831 to arrange a no obligation meeting to discuss your suitability for the programme.